Your healthcare providers and staff at Ohio Kidney Consultants continue to work in conjunction with state and local governments in Central Ohio to closely monitor the coronavirus situation.
As we begin to move away from some of the restrictions that coronavirus has placed on us, we are taking many steps to ensure that we are providing the safest environments for our patients and staff alike.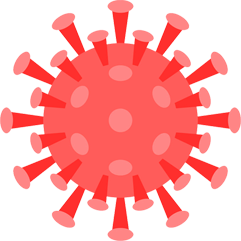 Protecting our Patients
We are taking the following steps to keep you safe:
Social Distancing
To prevent the spread of disease we will ensure everyone maintains 6-feet between each other at all times. Waiting room seats are being rearranged to allow a minimum of 6 feet between individuals. In some cases, we may have patients wait in their car until being called in for their appointment.
Screening
We will ask screening questions when you call and/or come into the office as a preventative measure to protect all our patients. Although most visitors are restricted at this time, any necessary guests in our office will also be screened with health questions and temperature assessment.
Wearing Masks at All Times
Our staff will wear masks at all times and we are asking all patients to also wear masks. If you have a mask at home – medical or homemade – please bring this to your visit.
Daily Office Cleaning
Our disinfecting protocols have been updated to ensure all waiting rooms, office spaces, and patient care areas are extensively cleaned several times a day. Exam rooms will be cleaned after every patient appointment.
Telehealth Visits
We will continue to utilize virtual Telehealth visits for symptoms/conditions that do not require an in-person exam as long as permitted by government regulations.
Helping Prevent Respiratory Illnesses
Some of the best things you can do are:
Wash your hands often with soap and water for at least 20 seconds
Avoid close contact with people who are sick
Avoid touching your eyes, nose, and mouth with unwashed hands
Stay at home if you are sick
If you are not feeling well, we will ask you to stay home.